Our plans include a variety of homes that will cater for a diverse and evolving community, offering different types of tenure and homes of different sizes that will comply with the latest national standards.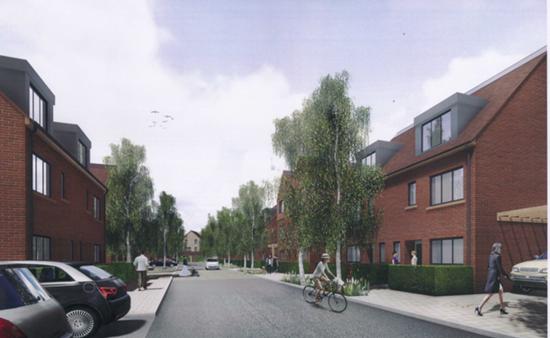 Family living
A variety of mews, townhouses, semi-detached and detached family-sized homes will be located near to the Basingstoke Canal and where the scheme ties into existing neighbouring residential areas appropriately reflecting the scale of the existing architecture.
Designed and built to the highest standard, houses will feature private courtyards/gardens and parking.
Apartment living
Centrally located, these residential blocks up to six-storeys will mainly consist of one and two-bedroom apartments.featuring private balconies, access to communal gardens and parking will reduce the requirement for on-street residential parking.