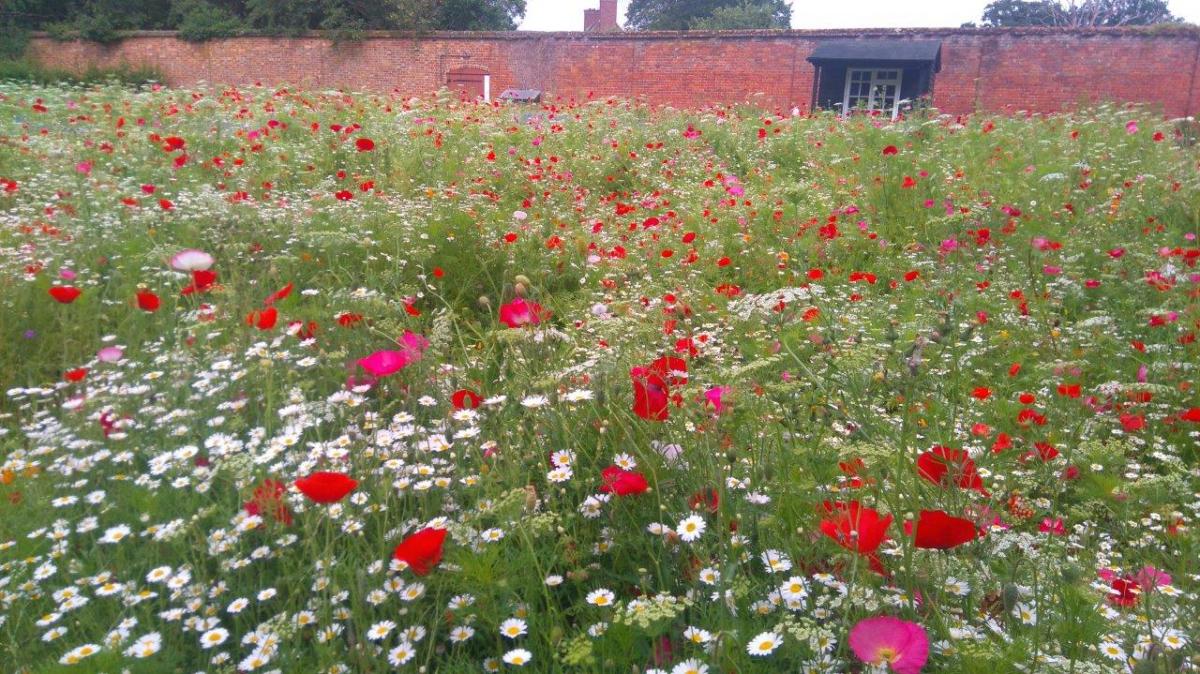 The Woking Biodiversity Group had another successful year in 2019 with significant conservation work on sites across the Borough, including St Johns Lye, Millmoor Common, Mayford Meadows, White Rose Lane and Carters Lane. Volunteers put in hundreds of hours and were joined along the way by helpers from the army and local organisations such as WWF . Here's a snapshot of the works undertaken by the group over the course of the year:
Invasive species such as Cherry Laurel were removed at St Johns Lye and Holly was thinned in accordance with the site's woodland management plan. Wood piles were created for insects and animals to take shelter.
The wildflower area was increased substantially this year at Millmoor Common with over 40 different species recorded. Coppicing of the extensive willow was also undertaken helping to manage the area around the pond. The group reported increased numbers of wildlife at Millmoor including moorhens, kingfishers, mallards, butterflies, moths and bumblebees.
Along with the Mayford Village Society and local residents, works were undertaken to remove invasive Himalayan balsam at Mayford Meadows, east of the Hoe stream.
WWF volunteers boosted efforts to clear invasive Himalayan Balsam at the White Rose Lane Local Nature Reserve along the Hoe Stream.
The wildflower meadow that was established at the Carters Lane Thames Water site in 2018 flourished in 2019.

Find out more about the Woking Biodiversity Group via their blog.